How A Commercial Moving Company Helps You Relocate Your Business?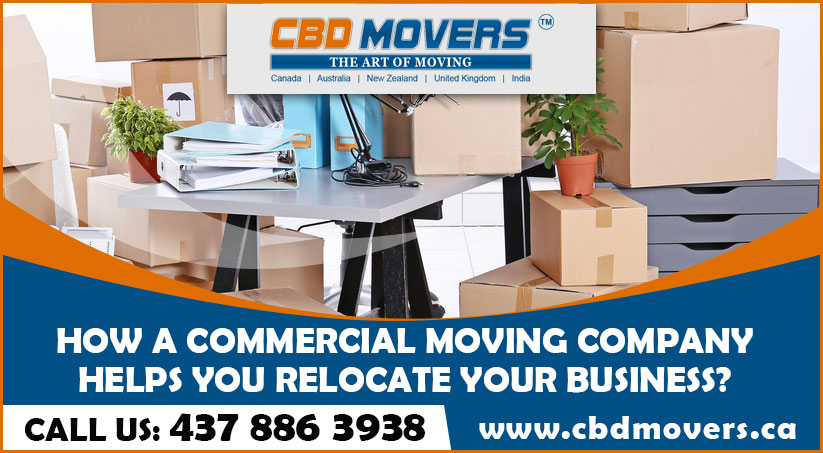 Although you might have used help for the relocation of your residence occasionally, you might find it a bit confusing when you need to move your business. When you run a company and have to find a way to prepare everything for relocation, it can be quite hard to allocate time to carry out the process. This is why you should hire a commercial moving company Calgary. They offer you with the expert help that you require while you carry on focusing on important matters.
Choose A Reliable Packers and Movers Calgary
To guard your property in the process of the move, you have to ensure that you select a reliable company that offers its customers the best possible service. Since there are numerous packers & movers Calgary around, you should be selective about who you choose to trust with your office equipment. You need to take time to know about various professional moving companies to find one that serves your requirements in a better way. Go online to find more about these companies. Pick out company names and their contact information for various providers and ring them up to gather information.
Commercial Moving Company in Calgary: Services Charges
Commercial Moving Company Calgary charges its clients in several ways. Though you might have a budget at hand, you need to know about the rate that you will be charged for the move beforehand. You should know whether you will be charged a per-mile rate or a flat rate and service fee to ensure that you don't end up overpaying for any service that you do not require. One system of calculation of fee might be easier on the budget than the other. Get moving quotes from every company that you are interested to work with. Find out about their services that are included in the quotes and their corresponding rates.
Professional And Skilled Workforce: Movers Calgary
Get to know if their employees are certified, trained and licensed to perform the move. You should be able to know that your valuable office equipment is in good hands. This helps increase the odds of your belongings being handled with great care and reaching your destination safe and secure. No matter how skilled and professional the staff is, you need to consider getting insurance for the equipment. Accidents happen now and then, though utmost care is used. To guard your items against such damages, you need to invest in a good insurance policy. Numerous commercial packers & movers in Calgary provide this protection for an extra fee.
You need to bear in mind that you choose the right moving company like CBD Movers Calgary, for your packing and moving needs to save more time and money. You have nothing to worry about when you hand over the job to a reputed company. They will take care of dismantling and putting back your equipment together and make sure that it reaches your destination in one piece.
You should hire professional moving companies such as CBD Movers Calgary to make things easy for you and your staff and keep running your business in a smooth manner.