Things you should look for in Packers & Movers
Besides figuring out logistics and gathering supplies, your preparations for a move also involves hiring a commercial moving company in Toronto. Hiring movers is the perfect way to simplify the entire process of moving. Yes, it means shelling out a few extra bucks, but when you are knee-deep in all the work that you need to take care of before moving, handing over some of the responsibility might not be a bad thing. In fact, it is a huge relief and a major load off your shoulders.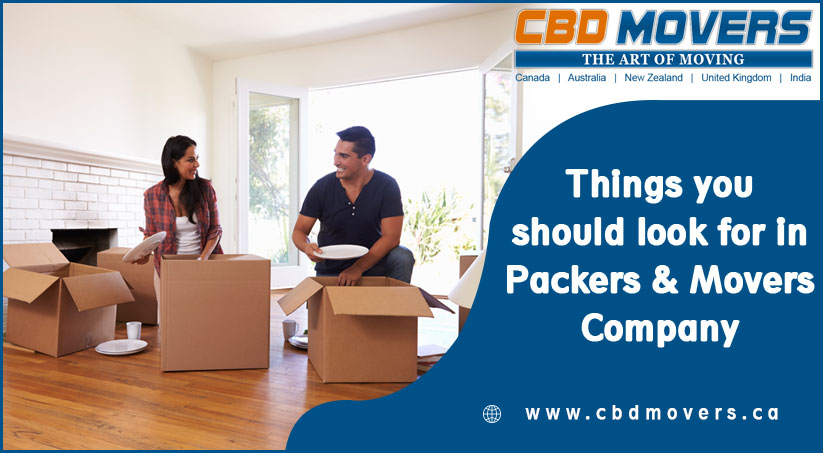 But, does that mean you hire the nearest Packers and Movers in Calgary you find to your place? Absolutely not. It means that you need to hire packers and movers with the following qualities that make them reliable and trustworthy for the job.
Good reviews
A good company with great services would certainly have the reviews to speak for it. People leave reviews for any Commercial Moving Services in Montreal when they are either too unhappy or too satisfied with the services. Regardless of which one of these you see in the reviews, you will know whether or not you should go for the company.
Recommendations from trusted people
Reading reviews on online sites is great, but that need not be your only point of reference. Talk to your friends and acquaintances who have relied on that particular moving company before. They will be honest to you about whether you should go for that company or if you are better off looking at other options. The insights that they offer will be valuable in finding the right company for your needs.
Great track record


It is better to go for a Commercial Moving Company in Toronto that has been in business for quite a while now, rather than relying on that new kid on the block. If you search thoroughly enough on the internet, you will find enough information about the track record of a moving company. You will get to know if they charge fairly, arrive on time, take the necessary precautions, and so on, and then, you can decide for yourself.
Insurance and license
One of the biggest mistakes one can make is to hire a company that is neither licensed nor insured. Anyone can simply buy a truck and label themselves as a moving company. But, you want someone who is legally bound to offer your belongings the protection needed. So, make sure that the movers are registered with the right authority and have a registration number. They also need to offer the right insurance cover for your valuable goods.
Transparency in charges
Depending on the number of men you will need and the number of hours for which they will work, the moving company will give you an approximate idea of how much it can cost you. Telling you the exact sum that you will be spending is not possible without actually taking a look at things. However, it is a red flag if the company refuses to disclose what constitutes an extra fee.
Meets your particular needs
The company dealing with commercial moving in Vancouver will make it a point to meet your specific needs. It would be wrong to assume that every move is same because an individual moving to a studio apartment is a way different situation than someone moving into a three-bedroom house, or a commercial move is different than a residential relocation. An experienced mover understands these differences, and they help their clients accordingly.
It is also important to mention in this regard that you need to beware of fraudulent movers and rely only on authentic and reliable companies. We, at CBD Movers, have been in the business for a long time, and we have handled commercial and residential moving in Hamilton with ease. We can assure you that our services will give you no scope for complaining.