Reliable, Efficient, and Affordable
Office Moves in Canada
Move your offices and commercial buildings with ease – CBD Movers, Canada is at your service! We have a large team of qualified and trained movers along with a solid infrastructure. We have the bandwidth for projects of any size. We understand that office removals result in a lot of downtime for the company. Therefore, we make sure that the job is done as efficiently as possible. CBD Movers, Canada is one of the best office moving companies that you can get.
Commercial moving in Canada is not available everywhere. We are proud to have this premium service in our portfolio. We manage and execute all kinds of commercial moving projects. We excel especially at interstate office and commercial removals. Contact us now for an efficient and fast office move now!
Our Office Removals and Other Services
We have a diverse range of premium services that will complement your office removals. Apart from the basic 'man with a van' service that is used for small offices, we can help you with projects of any size and volume. Let's explore how we can assist you better.
Complete Office Moving Company
We are a single-stop solution for all your office moving needs. We have a robust foundation, skilled movers, and plenty of trucks to move your office quickly and efficiently. We believe that your business and your time is crucial. We do as much as we can to reduce the downtime to the minimum.
Commercial Moving Company
Shop, malls, stalls, and other commercial buildings can also be relocated quickly through our removal services. At CBD Movers, Canada, we have tons of experience and the several years of service has taught us how to live up to our promises. We take care of all kinds of commercial moving requirements.
Interstate Office Movers
Long-distance office removals are tricky and you will need all the help you can. Fortunately, CBD Movers are there for every office relocation demand. Our moving trucks and drivers are ready to transport your office to a different state or even a different country. We make sure that there is no damage and no risks attached.
Heavy Office Furniture Movers
What makes us the natural choice for commercial and office moving is our expertise in dealing with heavy items. We will relocate your large cubicles, heavy office desks and chairs, room partitions, and much more. We are well-equipped with the latest tools and techniques – a must have for heavy furniture moves.
Temporary Office Storage Solutions
Office furniture and other items may need to be stored away safely while the move is happening. To ensure that your stored items are safe, we have temporary units that are equipped with CCTV surveillance and are air-conditioned. You can store office computers, server boxes, desks, chairs, glassware, etc.
IT Infrastructure Reinstallation
Telephone network lines and internal local network setups are not uncommon in offices. But what will happen when switching locations? We have it covered as well. Our team of IT experts will reinstall your entire IT setup and make sure that everything is in working order. Contact the best office movers in Canada now!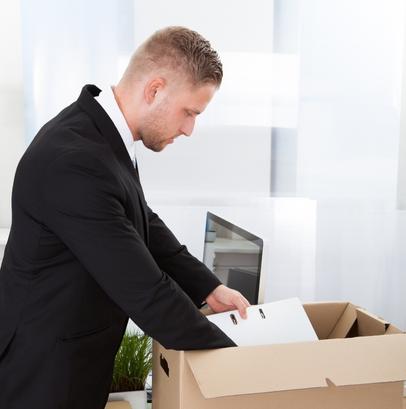 Office Moving Company – Our Process and History
Moving a commercial space to a local or new city can be one of the most challenging processes for any business. So, as a business owner, it's vital for you to hire an experienced and reliable commercial moving company Canada that is proficient in handling any complex moving job in a cost-efficient way.
CBD Movers has more than 15 years of professional expertise in managing all sorts of commercial moves, safely and efficiently. We have acquired a large base of happy and satisfied customers in Australia, New Zealand, and the UK. And we are not just stopping here; now, we are ready to hit the Canadian market by introducing our world-class moving solutions at the most economical rates.
Our talented office movers spread across Canada and committed to deploying best in class packers and movers services for safe and hassle-free relocation of a commercial or corporate office. We can also appoint in-house and on-site project supervisors who will ensure that all your commercial projects are being handled carefully.
Did You Search For 'Affordable Office Movers Near Me'?
We are the answer. CBD Movers, Canada offers office moving and commercial moving services at prices that are affordable. Our budget-friendly solutions enable us to cut the competitions and to deliver office removals of high quality to everyone.
You can get a free estimate from us and explore our pricing structure better. CBD Movers' estimates are honest, and give an accurate look into the final costing.
Looking for the right commercial movers in Canada? Search no more – give us a call now!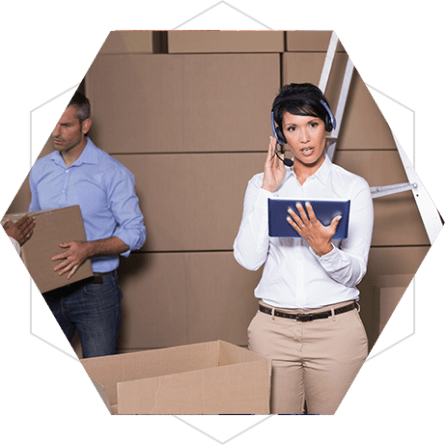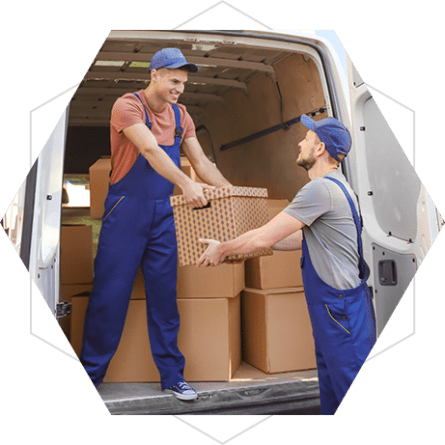 Office Moving Services With Temporary Storages, Only With CBD Movers
Experience the power of efficient and reliable office moving services when coupled with our storage solutions. You can store any number of office items and furniture in these units.
Safe temporary storage facilities in Canada.
Secured with CCTV cameras.
Air conditioned.
Available in different sizes.
Multipurpose and easily accessible.
Regularly cleaned.
Moving offices just became easier – with CBD Movers Canada
We execute commercial moving projects of any volume. Let us give you a preview of what we bring to the table:
Our large and extensive fleet of commercial vehicles allows us to quickly move your office building without any hassles.
We ensure that the office furniture as well as the IT setup is intact. We are one of the most reliable office moving companies in the country.
At CBD Movers, Canada, we offer temporary storage solutions to our esteemed customers. Our storages ensure the safety of your expensive office furniture and supplies.
Commercial moving services by CBD Movers also include heavy furniture moving solutions and office cubicle relocation services.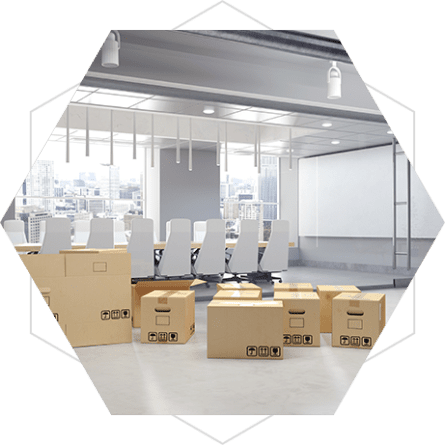 Safety is our number one priority – move offices with a stress-free mind!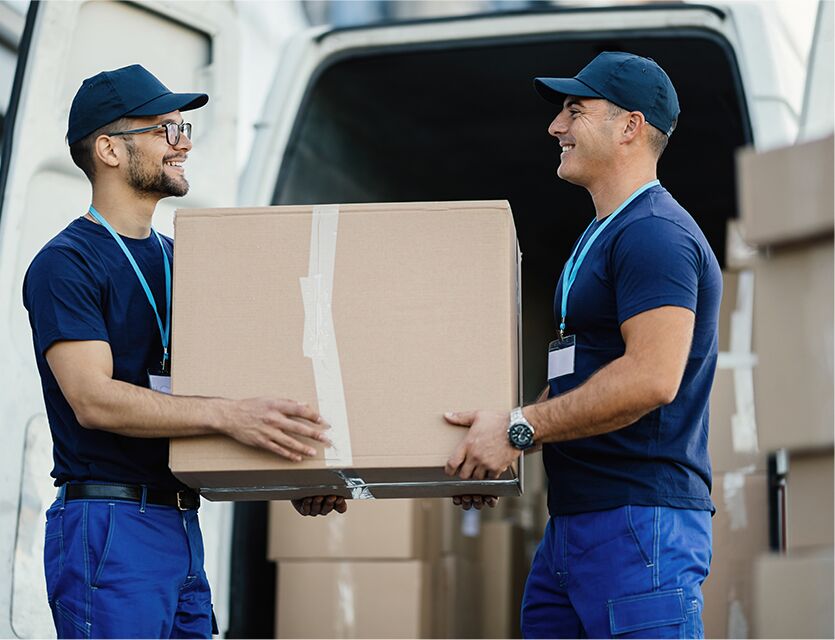 Trained and licensed movers
At CBD Movers, Canada, all our moving staff is qualified and licensed to operate and work with moving equipment and supplies.

Top quality packing supplies
We only use the best moving boxes, equipment, tools, and supplies. We do not compromise with the quality that we offer.

Affordable and reliable office movers
Our pricing points adhere to the industry standards. We will not charge you for anything that we did not do – no hidden charges at all!

IT infrastructure relocation
Shifting your servers, internal telephone lines, computers, etc. can be really tricky. We can help you do this very efficiently!
Locations
CBD Movers is a global multinational company, which has its presence in Canada majorly in three cities now which are Brampton, Toronto, and Vancouver. However, in the coming times, we are planning to expand to every part of Canada.
Commercial moving simplified
Commercial movers and packers, CBD Movers, Canada are the right choice for your next office move:
Reliable and secure office and commercial removals.
Moving and packing supplies are available for purchase.
Efficient packing and unpacking services.
IT infrastructure relocation services.
Heavy furniture removals for offices and shops.
Temporary storage units for office furniture and supplies.
Qualified and licensed staff members and moving team.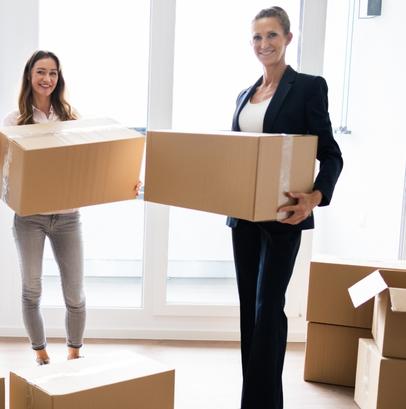 Frequently Asked Questions
The winters are the cheapest. However, the availability of office moving companies is also something that needs to be considered. During the warm months, the demand is high and so is the price. CBD Movers, fortunately, operates throughout the years. Our prices vary but are the cheapest during the winter months.
Getting an estimate from us is easy. Just fill out one of our forms or contact us directly. Our quotations will reach you within a few hours. To get a more accurate picture, you can specify your exact requirements. Our estimates are free, have no hidden costs, and do have any additional taxes.
The truth is that there can be some downtime when you are relocating. What we can do is to complete the office move as quickly and as efficiently as possible. Office moving services by CBD Movers are designed to reduce downtime so that your business does not suffer a lot.
The capacity of the temporary storage units that we have is variable. These facilities are available in different sizes and are spread across the country. To answer your question, storing IT equipment is possible. However, the number of facilities that you will need may vary.
Intestate office moving service is one of our strengths. We can move and relocate your entire office in another state. We will also arrange or assist with the reinstallation of your BPO setup. Our moving trucks are capable of transporting IT equipment and telephone setups over long distances. We also have connections with different logistic channels to ensure that your office is relocated safely.
Time taken to complete office and commercial removals is very diverse. It depends on a number of factors. The availability of movers, the size of the office or the building, and the distance are all important factors. CBD Movers, Canada also offers different moving truck options. The smaller ones will take more time but are cheaper. There is always a tradeoff but all in all, we try to reduce the time by as much as we can.