Move Heavy Furniture And
Other Back-Breaking Items With Ease
We, at CBD Movers, Canada, excel at moving, packing, and loading heavy furniture and all kinds of different items. We are an established outfit already serving in Australia, New Zealand, UAE, UK, and the USA. Our range of services offer several options for our esteemed customers. We have affordable solutions for all kinds of moving needs. Apart from excellent furniture movers, we have lots of experience at office and house moving as well. Our furniture moving services are crafted keeping the safety and security of your prized possessions in mind.
Move heavy furniture effortlessly with our top-notch services! Say goodbye to expensive, and time-taking furniture removals – call us now!
Rent safe and secure temporary storage facilities anywhere in Canada – available in different sizes and functions at your convenience.
Furniture Moving Services By CBD Movers
Our flexibility and expertise allows our customers to choose from a wide range of services. We have a large team of movers and other professionals who make the process efficient. This in turn makes us one of the best furniture movers in the country.
House movers
CBD Movers, Canada is one of the most versatile and comprehensive house moving companies in Canada. We offer complete security and safety while moving your belongings. Long distance and interstate moving services are also available. Our excellence as a furniture moving company complements our house moving services. The size of the house does not matter to us – we have the bandwidth and the capability to move entire apartment complexes!
Office movers
Another one of our many areas of expertise is office moving. We don't only move your desks and chairs to a new location. We have a team to reinstall your IT infrastructure as well. CBD Movers Canada, can move entire office buildings within a few days. We ensure that your business or office suffers minimum downtime. We understand that moving affects your productivity and make sure that we are as fast and quick as possible.
Packers and movers
Our packing and unpacking services are one of the best that you can get. Not only do we assist in packing, we also sell and procure packing supplies for our clients. We never compromise with the quality of our materials as well. After all, as a furniture moving company, we have to ensure that your expensive furniture is packed appropriately and safely. For us, customer satisfaction is the first priority – everything else comes second.
Heavy furniture moving services
At CBD Movers, we have the right movers and the skills to move any kind of furniture. Our team can move extremely heavy and tough to move items such as pianos and pool tables. Our movers ensure that your heavy furniture is safe and packed properly. We cover them with furniture blankets, add foam corners, wrap them in sheets, tie ropes around them – everything that can be done to make the move more secure!
Additional services
Apart from being experts at heavy furniture moving and arranging temporary storage units, we have some things to offer. Believe it or not, you can rent moving trucks from our company, hire labor for odd jobs, move antiques specifically, and even more. At CBD Movers Canada, we believe in offering a complete moving solution to our customers. As furniture removalists, we understand that you need a one stop shop for all your moving needs.
We also have temporary storage units
CBD Movers also offers temporary storage solutions along with its other moving services. These storages are well maintained and are always under CCTV surveillance. We ensure that any items stored in these facilities are safe and sound. These units are regularly cleaned and you have 24x7 access to them.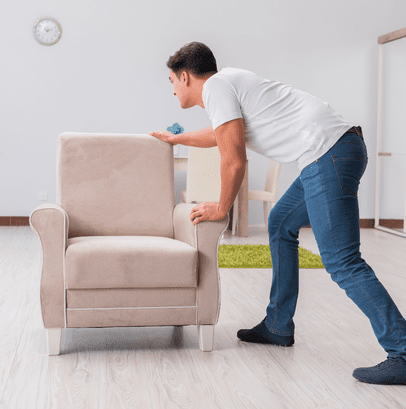 Extremely Fast Furniture Movers and Packers – Canada's Number One!
Our years of service in the industry have acquainted us with all its complexities. Over time, we have managed to perfect our methods and come up with fast moving solutions. We can move your house and your furniture within a few hours. Our most basic service – man with a van – is enough to move a small house within a few hours. For interstate furniture removals, we have a specific system as well. We have streamlined and lubricated the entire process making it seamless for both our customers and our staff.
Proper planning and blueprinting the move before taking any action.
Extremely vigilant and fast movers.
Quality packing supplies and efficient packing and unpacking services.
Well maintained and regularly services vehicles and moving vans.
Trained and skilled managers.
Easily accessible customer support.
'Cheap Furniture Movers Near Me'? Search no more!
Hire Us For The Best Furniture Moving Experience – Call Us Now
If you move or repair your home or office, or renovate your work-space, or reduce excess furniture, we can help you at CBD Movers! Our talented and friendly Furniture Moving Company Canada staff helps families and offices transfer their large and bulky furniture to a new property in Canada including Toronto, Vancouver, Calgary, St. Catharine, Quebec, Ottawa, Montreal, Niagara, Edmonton, St. John's. In addition, we can even deliver your small size consignments including parcels, personal effects, and vehicles to your desired location both locally as well as to a long-distance within the cities or provinces in Canada.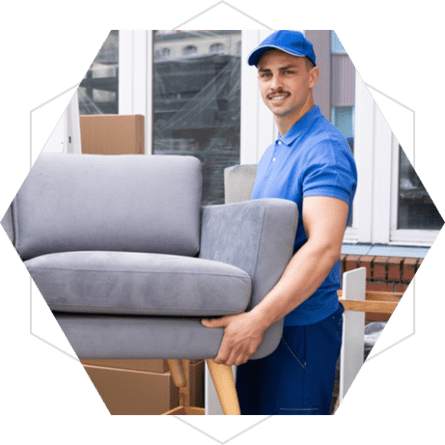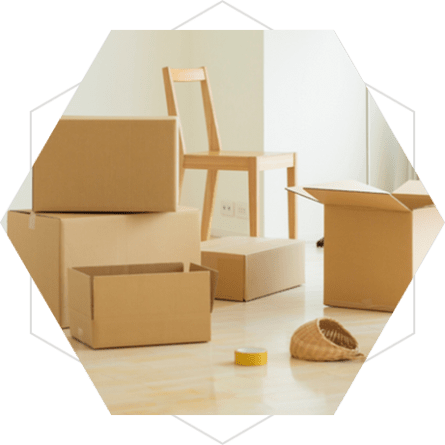 Get A Free Estimate For Furniture Moving Services
The best part about CBD Movers, Canada is that you can request a quote and expect a quick response. Our estimates are free, honest, and transparent. Our hourly rates for each service and your specific requirements are clearly mentioned.
Move your furniture affordably with CBD Movers Canada!
Find out more about our prices by calling our customer support team. You can explore more about the best furniture movers via a simple Google search – 'furniture movers near me'.
Our specialty services include:
Disassemble and reassemble a range of furniture items including, sofas, large wall units, bookshelves, large hanging pictures, dining tables, piano and pool tables, large wall units, beds, and much more.
Extensive network capabilities by partnering with reliable furniture removal service providers to ensure the seamless and safe relocation of heavy furniture or machinery to almost all popular cities and provinces in Canada.
We guarantee exceptional removal and relocation of furniture at the cheapest price.
Our talented Furniture Moving Company Canada even helps customers to pick up and dispose of old and unwanted pieces of furniture with great care.
At CBD Movers we are committed to making each of your moves hassle-free and safe. If you want to get rid of all the tough challenges and hassles during any furniture removal and shifting process, call us and ask for the best competitive quote right now!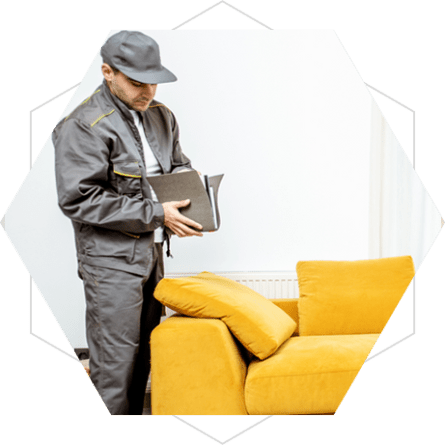 Efficient furniture packing services in Canada
– here's a deeper look!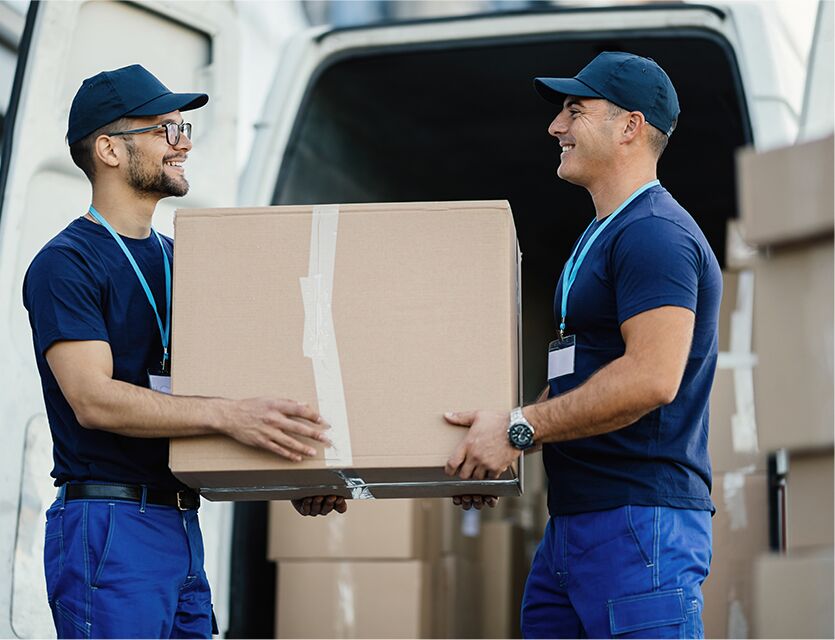 Top-quality packing supplies
In case you want to go DIY, we can arrange the best packing materials at the best price. Our wide network of vendors allows us to cater to our customers anywhere in Canada.

Wide range of packing options
With CBD Movers, Canada, you can choose what kind of packing services you want – pack the things you want yourself and we will take care of the complicated stuff for you.

Furniture packing services
Moving a large couch or a wardrobe is not an easy job. We, at CBD Movers, use premium furniture covers, foam corners, dollies, ropes, sliders, and everything else your furniture needs.

Selective packing services
If you are struggling to pack fragile items like plant pots or crockery, we are at your service. We ensure the safe packing and moving of your fragile stuff, even across long distances.
Locations
CBD Movers is a global multinational company, which has its presence in Canada majorly in three cities now which are Brampton, Toronto, and Vancouver. However, in the coming times, we are planning to expand to every part of Canada.
Temporary Storages For Your Expensive Furniture
You might need our temporary storage solutions under specific circumstances. However, you can rest assured and put your trust in us. Our facilities are totally safe, CCTV camera-equipped, available in different sizes, and have proper air conditioning. We offer these facilities as a part of some of our premium services as well.
In Conclusion – The Best Furniture Moving Company There Is!
The best part about us is that you get everything in one place. Everything? Here's a gist:
Complete house and office movers.
Heavy furniture moving company.
Packing and unpacking services.
Temporary storage solutions.
Extended customer support.
Transparent estimates and affordable moving plans.
After-sales support in case of damage or loss of items.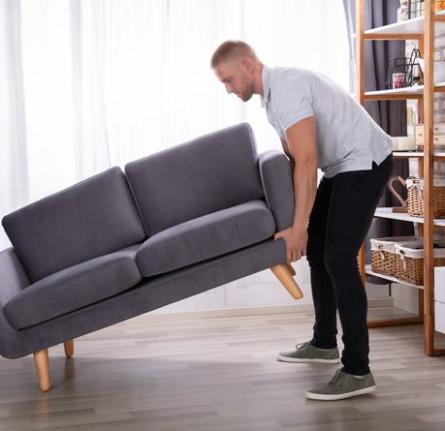 Frequently Asked Questions
These storage units are not specific to furniture only. You can store anything in these as long as they are safe and do not violate any guidelines. These facilities are available on rent and we can arrange them for you. Our storage units are well-maintained and are equipped with CCTV cameras.
Yes, we can! We are specialists at heavy furniture moving. We are amongst the best furniture removalists for heavy furniture. We can disassemble and reassemble this large bed and move it safely over a long distance. There is an additional cost attached to moving especially large and heavy items though. Our estimate will cover this cost.
We offer packing, disassembling, loading, storing, and of course, moving services for furniture of all kinds. All our services are of the highest quality and are made to ensure the safety of your expensive furniture. Long distance furniture moving services is our strength.
We can arrange international shipping for your furniture too. We have all the resources to help you move abroad from Canada. As experienced furniture movers, we have built a large network of logistics and shipping partners who will assist us to move your furniture overseas.
Just by calling us or filling out the form on the website! It is as simple as that. Let us add to this and tell you that our estimates are free. You will get a good idea about the final cost – free from any hidden charges or taxes.
We use large cardboards and furniture covers to completely wrap your furniture. If required, we also secure the covered furniture with ropes. This is especially helpful when moving cupboards and wardrobes. If the furniture can be disassembled, we go with that option. We also add foam corners to your couches and chairs so that they are completely secure.