CBD Movers: Reliable and Affordable Packers and Movers in Canada
For many families and businesses, packaging and unpacking can be an exhausting, stressful and time-consuming process. It may take months to pack your items without any knowledge of packaging, while the professional packaging and unpacking company will complete the same job in one day only. If you are looking for professional packing and unpacking services Canada or assistance before and after a move, stop searching anymore! At CBD Movers, we can provide you comprehensive packing and unpacking services at the cheapest price.
Get in touch with us right now to get the most economical services without sacrificing quality.
Here's What Makes Us Different
CBD Movers Canada provides some of the best niche moving and packing services in the country. We have an awesome working base and have loads of experience. When it comes to moving houses quickly and efficiently, we should be your first preference. Here's why we excel at what we do:
We ensure maximum safety
At CBD Movers Canada, we make sure that all your belongings are transported safely to the new house. We follow all safety guidelines and protocols. We do not shy away from using good quality equipment and moving boxes. We have a large team of movers and we assign ample resources to your project in order to avoid any risks or safety hazards that come naturally with this job
We use well maintained trucks
One of the best things about us is that we do not try to cut costs when it comes to offering quality. Our moving vans and trucks are available for both partial and full loading functions. Our trucks are well maintained, air conditioned, and are serviced at regular intervals. We ensure that the drivers are licensed and are capable of driving long distances whilst making sure that your belongings are safe and sound.
We also offer packing services & supplies
Again, we do not compromise with the quality that we provide. We believe that efficiency is best attained when the best resources are used. All our moving boxes and other equipment are durable and designed to last long. We also offer packing services wherein we use our own supplies. You can hire us especially for this or you may want to couple this up with our house relocation services as well.
We are excellent at heavy furniture relocation
Over the years, we have accumulated lots of experience in the field. We have been operating in Australia and New Zealand for quite some time now. This experience has made us excellent heavy furniture movers. We bring the same exxcellence to Canada. We are capable of moving any kind of heavy furniture – of course, while ensuring that no damageis done to your prized possessions.
We also have temporary storage units
CBD Movers also offers temporary storage solutions along with its other moving services. These storages are well maintained and are always under CCTV surveillance. We ensure that any items stored in these facilities are safe and sound. These units are regularly cleaned and you have 24x7 access to them.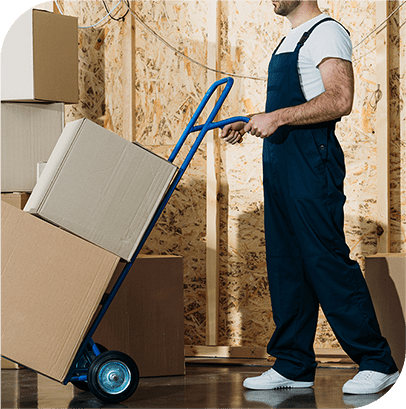 CBD Movers Canada - Moving Services For Offices
Apart from these extremely niche services, we are also excellent office movers and packers. Canada being the large country it is, there is a lot of demand for long distance office relocations. Whether it is Toronto to Vancouver or any such long distance requirement, we are always ready to help our customers out. Our drivers and our movers are more than capable of shifting large offices from anywhere to anywhere in Canada. What's best is that we can also facilitate international moves for you. Our support team will always be ready with genuine moving tips and packing tips. You can call us anytime and get your questions resolved!
Move your office anywhere in Canada with our top notch moving services!
Get A Free Estimate For Our Moving Services Now
Another great thing about us is that we give free quotations to anyone who is interested in hiring us. Our quotations are genuine and offer a transparent window into the final costing of the relocation. As experienced movers and packers, we know the price points of the industry and propose only what is ethical and justified.
CBD Movers Canada is an affordable option for both office and house moves
We know exactly where we can save money and where we can help you save as well. Even before the cuts, out moving services are pretty much for everyone – affordable and wallet-friendly!
We are a popular moving company here in Canada. Our esteemed customers love us and we love serving them. A simple 'packers and movers near me' search on Google will land you on our contact page!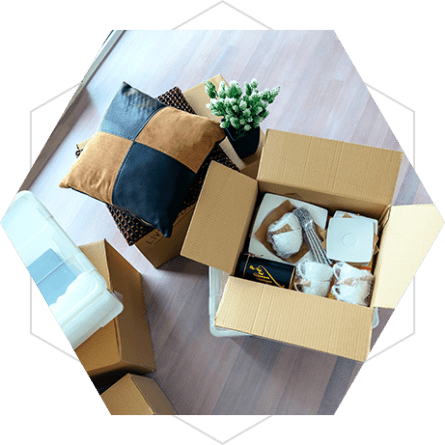 More Features and Moving Tips For You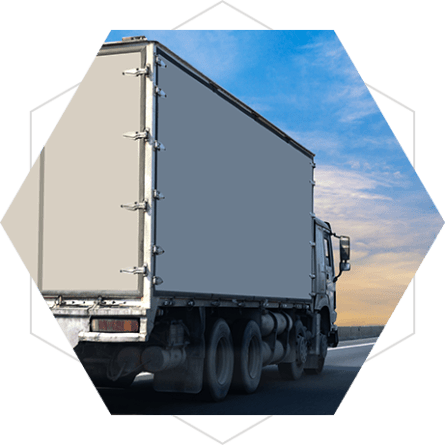 CBD Movers Canada features
Safe and affordable house and office moves.
Labor on hire and trucks on rent.
Safe temporary storage units.
Packing services and moving supplies are also available
We provide additional services for specific requirements such as moving pianos, pool tables, etc.
Extremely helpful and easily accessible support staff.
Some moving tips and packing tips just for you
When you move with us, we will make sure that it is a pleasant experience for you. However, these are some things that you can do to make it even better:
Pack an essentials bag that has all your documents, some emergency medicines,a few toiletries, your phone charger, etc.
If you have pets, let us know in advance. We will provide moving tips and suggestions for you.
Our moving services are available all across the country. We are easily accessibleand easy to book. However, give us a heads up in advance so that we can serve you better.
Label your boxes and do not pack fragile items with heavy items or metallic items. Call our support team for packing tips.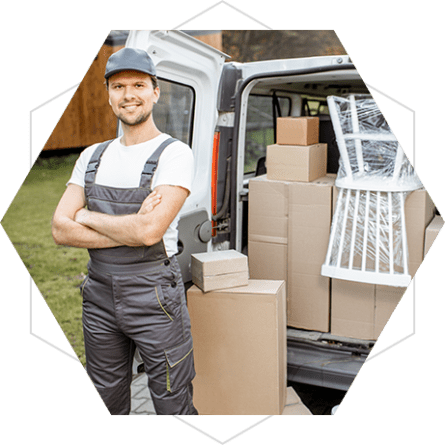 With a versatile of packing types, we keep all belongings safe and sound.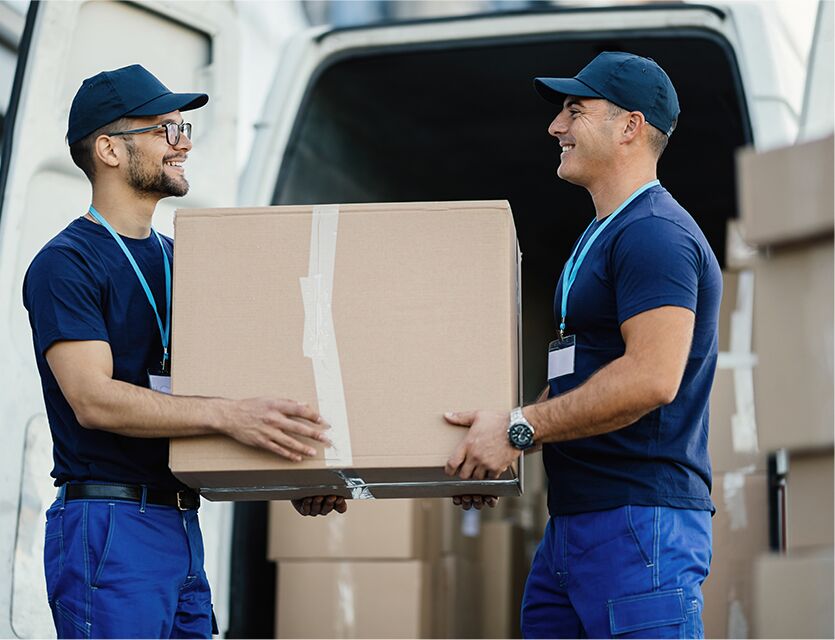 Partial packing:
This option gives you the flexibility to decide which items our professionals should pack and what they should not pack.

Comprehensive/Full packing:
In full packing service option we will pack your entire belongings using advanced packing techniques and high-quality packing materials.

Fragile packing:
We will carefully pack and protect all your crockery, glass, photo frames, and other delicate items using durable and sturdy packing materials.

Do it yourself (DIY) packing
In case you want to pack yourself, our professional movers will be happy to help you by offering superior quality moving boxes and packing materials at reasonable rates.
Locations
CBD Movers is a global multinational company, which has its presence in Canada majorly in three cities now which are Brampton, Toronto, and Vancouver. However, in the coming times, we are planning to expand to every part of Canada.
Why Should You Hire Us?
Over fifteen years of expertise in professional packing and unpacking services.
Well-equipped to handle any packing and unpacking job before and after your house or office move.
All valuables are packed in moving boxes and cartons, as well as marked and labeled appropriately.
If you want we can even provide you with the best quality moving boxes and other packing supplies.
Get a no-obligation quote with a competitive price.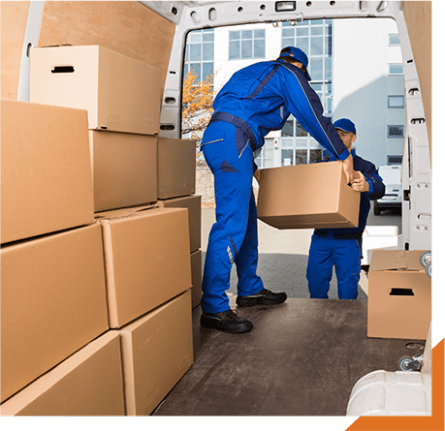 Frequently Asked Questions
You will encounter a lot of moving companies in Canada that offer different pricing. However, the parameters to calculate the hourly cost remain the same (from cheap movers to expensive movers). These factors are the number of hours of service, distance, fuel prices, time of the year (off-season or peak season), the type of vehicle used, etc.
Moving services are usually cheaper during the winter months in Canada. You can take advantage of this and move. However, if you don't have that kind of flexibility, try to find a convenient day in the middle of the month. Weekends are also more costly than weekdays. Your moving date should be such that you have plenty of time to supervise the packing and settle into your new house.
Although this is highly unlikely and we take maximum precautions to avoid any such incident, we understand that accidents can happen. In this situation, we offer liability terms in our contract. All your belongings are covered under transit insurance. Contact our customer support team for more information about liability.
Yes, pianos and other heavy items come with an additional cost. Our moving services for heavy items are designed to keep your pianos, pool tables, heavy beds, wardrobes, etc. safe. We can definitely help you with these! Our packing services are top notch and we take extra care when moving these pricey items.
All packers and movers, despite the distance, will avoid packing things like gas cylinders, propane tanks, thinners and paint cans, fireworks, matches, etc. One of the best moving tips that you can use is to discard these flammable items before you move.
Yes, you can. But our recommendation is based on your exact requirements as well. As moving and packing services are our forte, we know what you need and how we can keep your items safe.