Before we talk about how to move a commercial establishment like an office or a shop, let us first discuss some basics that not only apply packers & movers in Toronto but also to services that offer residential moving in Vancouver.
A Few Basics
A van line, removalist, or a moving company helps businesses and people move their belongings from one location to another. You can get services like loading, moving, packing, unpacking, unloading, and also arranged the items that were moved. Some companies even offer additional services like cleaning, warehouse, or office facilities.
Moving a Commercial Establishment
When you move a commercial establishment, it sometimes may have more challenges than when you move a residential setup. In fact, you can end up feeling you did move a family, but it had 200 family members. However, moving your setup is something you may end up doing at some point, either because your business is growing, or your needs have changed. Before you start looking for a commercial
moving company in Calgary
or another place, let us look at some tips that you may find useful.
Decide What To Keep
Whichever service for commercial
movers in Hamilton
you choose, they will thank you, if you did some preparatory thinking first. Moving can give you a wonderful opportunity to start afresh. So don't just cart everything you own to your new establishment. Take an inventory of the stuff you have at the office or shop and have a "keep" pile and a "throw away or give away" pile. If you decide to get rid of some unnecessary stuff you have and finalize a list of what you want to move, the packers and movers who will pack your stuff will find it more efficient to do their job.
Get Estimates in Advance
Moving your commercial setup is not something you can decide and do overnight. You will need the secure and professional services of licensed commercial
moving services in Montreal
or elsewhere. Offices have a lot of extra logistics involved in moving, and they are usually much larger than a residential move, so correspondingly scheduling the move will also be tougher. Get estimates from moving companies at least two months before your date of moving. You should meet the prospective movers and hear their opinion about how long the move will take and how much it will cost.
Make a Checklist
When you move, you will have a long list of tasks to complete, and some will involve the moving company you engage in. So, make a checklist of what tasks you must complete, and it could be something like:
Research commercial moving companies
Talk to shortlisted commercial movers and packers about the task at hand and get estimates
Plan a site visit for the prospective moving company to give them a feel about the job
Actively work with the packing services to check if everything is as per your requirement
And so on…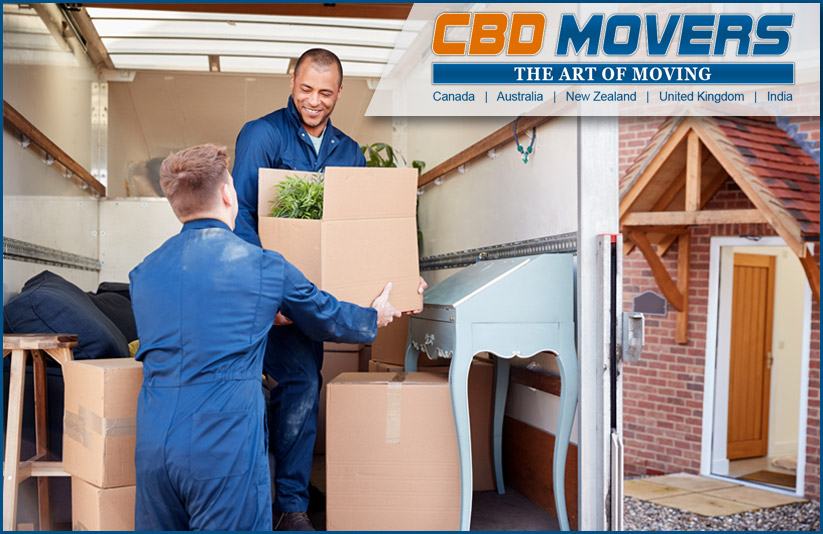 Have a Moving Motto
And this one is simple. Shake hands with the
packers and movers in Toronto
that you finally hire and tell them the motto as well – "Moving with minimum disruption". This should be something, you, your staff, and any service providers you hire to take on as a mantra for moving and follow it as much as possible. It will help to guide you in any difficult decision you need to make, and also remember what it takes to complete moving a commercial establishment from an old setup to a new one. At CBD Movers Canada, we do our best to help you move your belongings with minimum hassle, reliably and at affordable rates. You can relax when you hire us to manage your move. If you want to find out about our extensive list of services, do visit https://www.cbdmovers.ca/!