Moving, in general, can pose a few risks to your belongings. There is always the chance of breakage or loss of items. You can probably make peace with it if it is a chair or an old microwave. However, when it comes to antiques, it's a different story altogether. Antiques and pieces of art are expensive. They also hold an emotional place in our hearts. They may be attached to some pleasant memory. More than often, we keep them safe and are proud of being their owners.
Moving antiques, therefore, poses quite a few challenges. To make sure that your antiques are safe, your best bet is to find the best moving company in Toronto. Fortunately, Toronto has plenty of great movers and packers. However, moving items of such prestige might not be everyone's cup of tea.Therefore, ensuring that you hire the right moving services, even in a place like Toronto is important.
Safely packing and transporting your antiques is the job of the moving company. This does not mean that you should simply let go of the situation. There is always the chance of human error. For this reason, you must ensure that things go according to plan.
Let's explore some of the ways in which you can safely pack and move these items even with the movers and packers by your side.
First things first, choose the best moving company in Toronto
Before we even discuss anything else, it is important to find good movers and packers in Toronto. You can start looking for options online but in the end you must interview each candidate properly. Finding decent moving services or furniture movers in a place like Toronto is not hard. However, your requirements are special here. Therefore, ensure that the company is capable of offering the best quality of service.
Factors like experience, pricing, quality of service, infrastructure, etc. should all be considered. The best moving companies in Toronto will have the right mix of all these ingredients. Once you have the right movers by your side, it is time to start packing!
Ensure that the packing material is right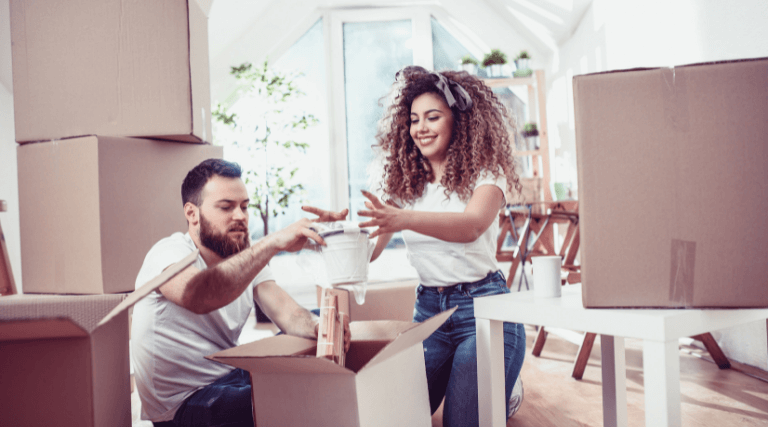 The best movers Toronto will ensure that everything from the beginning is properly executed. Therefore, they will choose the appropriate packing supplies for your antiques. You just need to take note of the following:
That there is plenty of supplies to use. Based on your requirements, there should be rough moving boxes, duct tapes, newspapers, packing peanuts, tissues, etc.
The moving boxes should have enough space to pack the item. Any part of the art work or the sculpture, for example, should not be poking out.
The insides of the moving boxes should be made of rough material that can scratch or damage your prized belongings.
Some moving boxes come with a padded inside lining. These are ideal for pacing and transporting antiques.
There might be some antiques that cannot be packed inside a box. Things like large statues or oddly shaped pieces of art should be packed in a different manner. The moving company should use bubble wrap or furniture covers to pack these items properly.
Packing your antiques the right way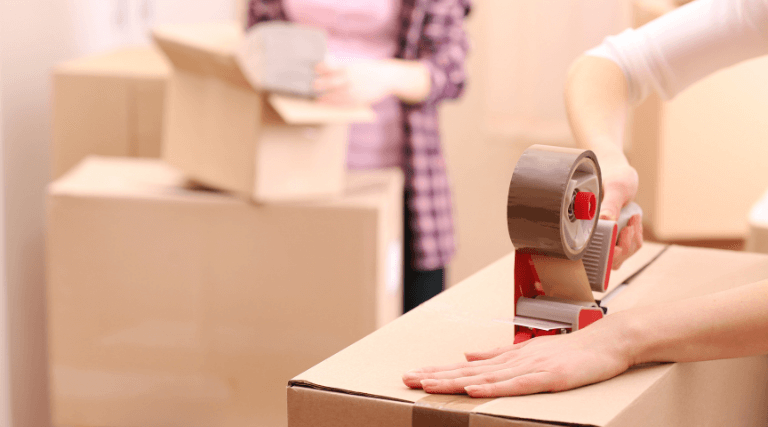 After you have all the right packing supplies ready, it is time to kick off the next step. Packing your antiques safely depends a lot on the material you use. We have already covered that so we are almost halfway done.
Small artworks and antiques should be packed in sturdy cardboard boxes that have a strong bottom. An extra layer of strength should be added by taping the edges and the bottom. Make sure that the moving company takes care of all of this.
Any empty space should be filled with newspaper or packing peanuts. The item should also be wrapped in newspaper or bubble wrap before it is placed inside the box.
Labelling your boxes can also help you keep them safe during the move. The movers will keep them away from any heavy items or things that might be dangerous to them. Labelling also makes the unpacking process more efficient.
For larger items, it is necessary to cover them up properly. To ensure that there is no damage, there should be additional layers of wrapping.
Loading the antiques on the trucks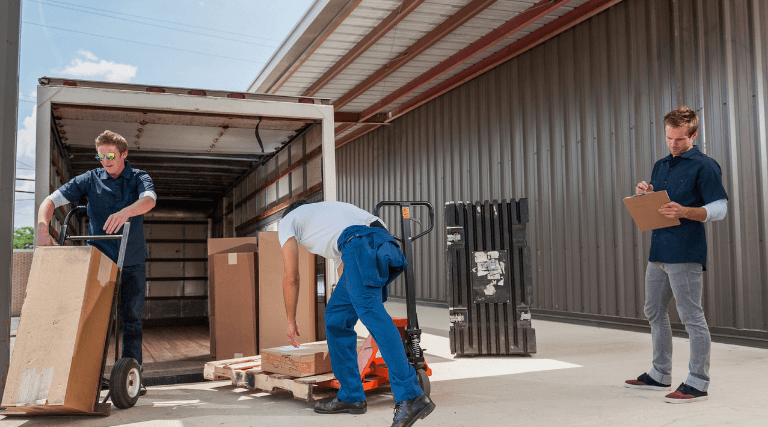 Once the packing is properly done, it is time to load these expensive pieces on the transport. This is the most tricky part. Most accidents and mishaps happen in this stage of the process. To avoid any unfortunate event, extra care should be taken.
Ensure that the movers and packers use strong dollies and ramps to move the antiques.
Enough men should be assigned to lift and place the antiques around.
Doorways and staircases should be looked at first. The antiques can bump in them while being moved around. To avoid this, make sure that your doorways and hallways are wide enough before any moving is done.
If you feel like there is a chance of damage, look for alternative routes. Talk to your moving company about this beforehand. Make sure that all pathways are clear beforehand.
The moving trucks should be safe and well maintained
It is your job to check out the moving company before you hire them. If the movers don't have proper facilities, then there is a high risk of working with them. One such thing is the moving transport that they use. Ensure that these are safe to move your antiques to the required destination.
It is not only the trucks but the drivers that matter. In fact, the latter are even more important. A good moving company hires the best drivers because this is, in fact, quite crucial. Make sure that the company you work with fulfils these requirements.
Installation should be properly done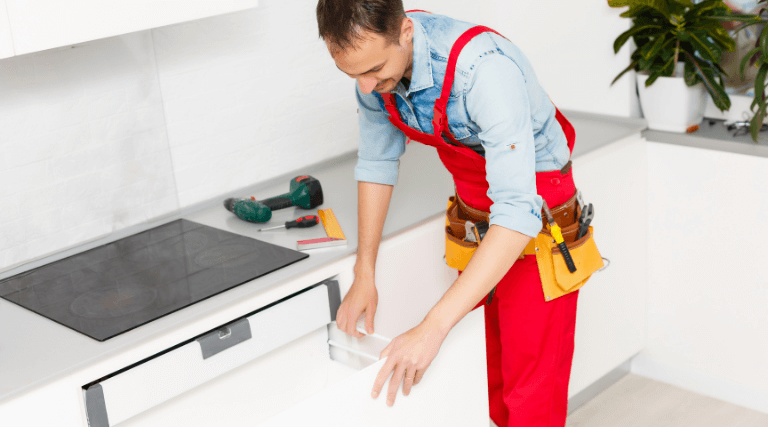 After the antiques are safely transported to the new place, it is time to install them (if required). This is a crucial step as well. Proper care should be taken. Revisit the point on loading the antiques. All those pointers stand true here as well. Make sure that the movers are extra cautious when they unload and move your antiques to the new house.
Apart from installation, you might also want to store your antiques in a safe space temporarily. Many moving companies offer storage solutions. You might want to look into that as well. In case you don't want to install the piece instantly, you might also want to keep it safe in a storage room in your house. To store it safely,ensure that you keep it covered and safe from environmental factors as well as pests such as termites and mice.
Damages should be covered
Even after everything is taken care of, there is still the chance of damage or loss. This is unavoidable. Unprecedented things happen all the time. Even the very best moving company in Toronto can make mistakes. Therefore, you must be sure that damages are covered in the terms of the contract. Read the terms properly or ask for help if you have trouble understanding legal documents. You don't want to lose your antiques as well as your money in the same go!
In the end, it really all depends on the movers you choose. The quality of service indeed decides whether your antiques will be safe or not.