Finding the best moving company in Canada in which you can trust is the most vital element of any relocation service. You will see numerous websites on the internet that boast about the excellent services they offer but how can you be so sure that the removal company you select will provide you with the best moving services in Toronto. Here you will get a few points to help you find high-quality
moving companies in Canada
.
Check online presence
The online presence of a moving business is the most important factor to look at in the days of e-commerce. The most legitimate
movers and packers in Brampton
always have a web presence that is a sign they offer the best packers and movers services in Canada, and they won't cheat you. Scammers only have an email address and a mobile phone number, so if they take your money and hide, you can't trace them.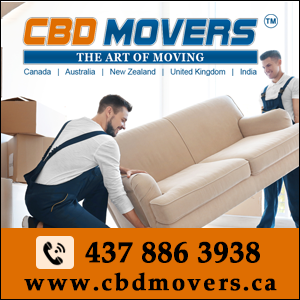 Move Quotes Strategy
To be approached 3 to 5 moving companies at least for quotes. Make sure that the moving quotes are strictly covering the things which you are looking for; this will help you decide which company has to choose for relocation. To determine the value, you will need to look beyond the prices and see which company is offering you the
best moving services in Toronto
for the price they have quoted.
Customer Experience
Excellent customer service is always a good sign that you can expect from a moving company. A good company goes the extra mile with their potential customers and they will be happy to answer any questions you may have ahead of your move. Ask a few questions about your planned move if you want to check customer service before selecting your moving company and see how supportive the business is when they answer.
Premises
If the company is professional, they will have no issues with you visiting the premises; this will allow you to see how professional the premises are and look at the vehicles that will be used in the moving. If the company is reluctant to allow you to visit, this could be an indication that they are not genuine movers as often scam companies simply have an address for accommodation.

Payments Methods
A well-established, quality moving company will provide a wide range of payment options, including credit cards and checks. Usually, a fraudulent business accepts only credit cards as they want to take your money as quickly as possible, and if movers & packers in Brampton insist on cash payment, you will need to find an alternative. The customer might take a lot of time to get the above-mentioned features in the moving company but here you will get the name of the best moving company in Canada which is CBD Movers which has all the above-mentioned qualities and also provides the best furniture moving services in Toronto
.
To get rid of any of the packings and shifting issues for your office furniture, factory, warehouse, household, or other works trust
CBD Movers
, the best furniture movers in Brampton. I hope you will be able to successfully recognize trustworthy movers by the following advice provided in this post and be able to avoid scams.