Here's What You Must Know About Moving Insurance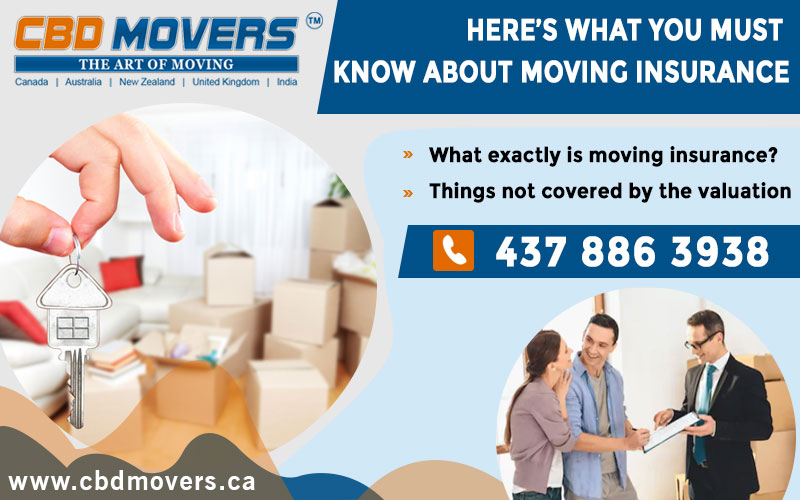 It is understandable if you feel a bit nervous and anxious about handing over all your valuable goods in the hands of strangers for moving. The moving insurance offered by the companies offers a huge relief in that regard because at least you are sure to be compensated in case of any damage.
However, then you hear so many complaints against moving companies who had promised insurance to customers but didn't end up providing it. The truth is that the fault does not always lie with a moving company Montreal. Read on to know more about the matter.
What Exactly Is Moving Insurance?
Before getting into further details about the matter, keep in mind that moving insurance is not exactly 'insurance' in the true sense of the term. What a moving company will offer you is known as valuation, which acts a lot like insurance. So, valuation means that the company is ensuring that it will compensate if any of your belongings are lost or damaged. There are federal regulations on insurance companies and moving companies do not have the authorization to sell insurance. Simply stating, it is about how much liability the company will accept if any of your things are damaged.
Things Not Covered By The Valuation
Do not think that everything you load on that truck comes under the coverage of valuation. It is not like anything that happens to the goods outside the mover's control will also be compensated. Given below are a few of the instances where you might not be compensated by the company.
If you do not hire the movers to pack your boxes, then any goods that are damaged due to careless packing will not be compensated.
If the goods are damaged because of natural calamities like tornados, earthquakes, hurricanes, or storms, then they will not be compensated.
If you do not inform your movers in writing about the items of special value, you will not get any compensation for damages.
If you fail to report the damage or loss of items immediately after the move, the company might decline the compensation. Companies usually give customers six months to report such claims, but this timeframe varies from one company to another.
If you pack any hazardous, dangerous, or perishable goods in the boxes without informing your mover, there will be no compensation for you.
So, if you are planning to get the rightful valuation from the movers in Montreal, take care not to make any of the mistakes mentioned above.
Contact CBD Movers Canada for the finest and the most secure moving services in Montreal and enquire them in detail about the insurance that they offer.