House and Furniture Movers in Vancouver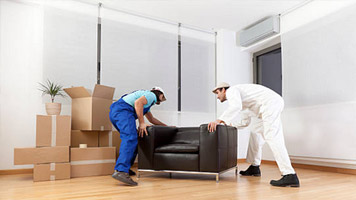 At CBD Movers, it's our unfailing endeavor to provide the best residential, commercial, house & furniture moving services in Vancouver. Icing on the cake is our lowest moving rates in the region. Our promise to beat every written removal quote by 10% which makes our moving services the cheapest in Vancouver. With us, you are sure to enjoy a happy and peaceful removal that is far from all challenges and worries of relocation. We are top-rated for both commercial and residential relocation for local and long-distance moves. Get in touch with us for time-bound, safe, well-planned and professionally executed moving services in Vancouver. Call us for a personalized, no-obligation removal quote.
CBD Movers Canada is one of the leading moving companies in Vancouver. We are the pioneer in the provision of household furniture removals, transport and relocation services. We have highly skilled and trained experts to handle packaging and moving goods safely. Our effective planning, well-defined strategies can make your moving process fast, easy and affordable. We pride ourselves in providing the best house moving services to customers. We intend to grow our business with integrity, professionalism, and sincerity, in the hope that we will be recognized as one of the best moving companies in Vancouver. Our movers are background checked and trained loaders. We are available 24/7 with no additional cost.
The House Movers Vancouver You Can Trust:
When you move your stuff that matters most to you, CBD Movers is the best moving company you can trust. We have the expertise and knowledge to ensure an efficient and hassle-free move. House movers Vancouver provides packing, moving and warehousing services for residential, commercial and corporate moves in Vancouver.
Timely Delivery By Residential Movers Vancouver:
Customers want their furniture to be delivered on time by preferred residential movers Vancouver using the appropriate packaging method for moving. We have a proven track record in offering timely delivery and known for efficient moving services.


Furniture Movers Vancouver Gives Guaranteed Satisfaction:
Furniture movers Vancouver gives you complete satisfaction in moving your belongings and we put in writing. We promise you to give peace of mind that comes from knowing that there is a full customer service department behind you and they will not leave any problem unresolved.
CBD Movers Vancouver has an experienced team to customize every step as per customer's needs. Regardless of whether you are moving a small home to a large home, we can offer you accurate advice, planning, logistical support and expert assistance throughout the entire moving process.
As we are a reputable house movers in Vancouver you can trust us to fulfill all your desires and take care of your needs professionally. Our timely and efficient completion of work that helped us to win the trust of customers.
Through our years of experience as most professional furniture movers in Vancouver in the moving industry, we can guarantee that everything will run smoothly and you don't have to worry about anything.
CBD Movers Rating