Furniture Moving Services Companies Brampton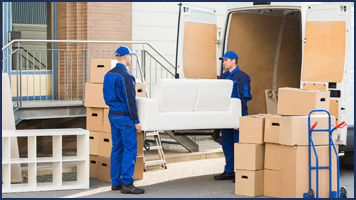 Brampton is a city in the Canadian province of Ontario. The record percentage of foreign-born residents in the world testifies the fact that Brampton tops the list when it comes to moving to Canada. Immigration-friendly laws, a prospering economy, education hub and ample opportunities for comfortable living, leisure and rejuvenation; it's the most preferred destination for immigrants. With CBD Movers you'll enjoy a happy and hassle-free moving. We are widely acknowledged for timely, safe and effective commercial & furniture moving services in Brampton. Get in touch with us for a customized, pocket-friendly moving company.
Moving home or office can be a very stressful and daunting experience for you, particularly when you need to move your furniture from one location to another, then you should have to hire Best Furniture Movers in Brampton. Without adequate handling, bulky and delicate furniture items can be readily harmed and may even cause damage to you and other moving items. Hence, whenever your furniture is moved to another place, it should be done with extra care and care.
At CBD Movers, we are experienced and skilled to handle any complex jobs of commercial furniture movers Brompton. We offer professional assistance for Best Furniture Moving Companies Services Brampton during many situations, including when;  
You don't have enough time to pack.
Don't know the right packing tricks.
Looking for the right packing supplies.
Unable to disassemble and reassemble.
Facing trouble while lifting and moving heavy items.
Highly Trusted & Reputed Furniture Moving Services Brampton
CBD Movers is one of the leading Furniture Moving Company Brampton, backed by professionally qualified and trained teams of packers and movers with expertise in using the best resources and the fleet of trucks to accommodate all your valuables. We as a reliable Commercial Furniture Moving Services company is nationally known for offering 'value-for-money' furniture moving solutions to offer exemplary customer satisfaction. Our furniture moving processes are fully automated; with dedicated and friendly experts all the way to help you.
Comprehensive Moving Services in Brampton
We will never bother if you choose to do all the removal and packaging work by yourself to reduce shipping costs. We will be pleased to supply you with superior quality packaging material that will help you pack all your valuables completely into the sturdy boxes and moving them successfully and safely to your new place. Although you can reduce shipping costs by choosing DIY (Do It Yourself), it also means that you need to assemble, disassemble, pack, load and unload the shipment yourself.
Well Equipped Commercial Furniture Movers Brampton
On the other hand, CBD Furniture Movers can even provide you doorstep best commercial furniture moving services in addition to disassembling, loading, packing, shifting, unloading and reassembling your furniture in your new property. With us, all your valuables will be covered for any unfortunate damage or loss of your furniture items during relocation. So, you can just relax and spend your time doing other significant duties thinking your furniture will be handled and relocated to your required place free of any danger.
Comprehensive Moving Company Services Include:
House Removals
Commercial Moving
Furniture Removal
Packing & Unpacking
Local Moving
Long Distance Moving
Affordable Furniture Moving Companies in Brampton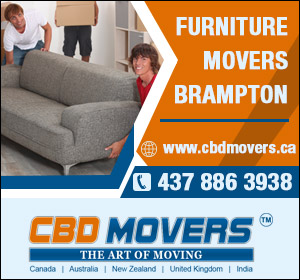 Being one of the professional and responsible Furniture Movers Brampton we have a few stuff we like to share for your account before the day of moving your furniture locally in a town or out of the province.
Measure your bulky furniture for fit. There may be chances when our visual and spatial perceptions are not as accurate as we hope. Be sure your new estate has a place to fit your valuables and furniture items when it arrives.
Make sure your furniture is properly cleaned before moving. Inadvertently, you may end up sending your favorite watch, shirt or any other item. Take a last look just to be sure.
Make sure you have a clear path while moving out your furniture to avoid possible damage and save on time.
Take all necessary permissions before shipping your furniture in compliance with moving rules.
If you have more questions regarding our Commercial Furniture Moving Services Brampton, please feel free to contact our 24×7 customer service. Get in touch with us for a customized, pocket-friendly removal deal.
CBD Movers Rating